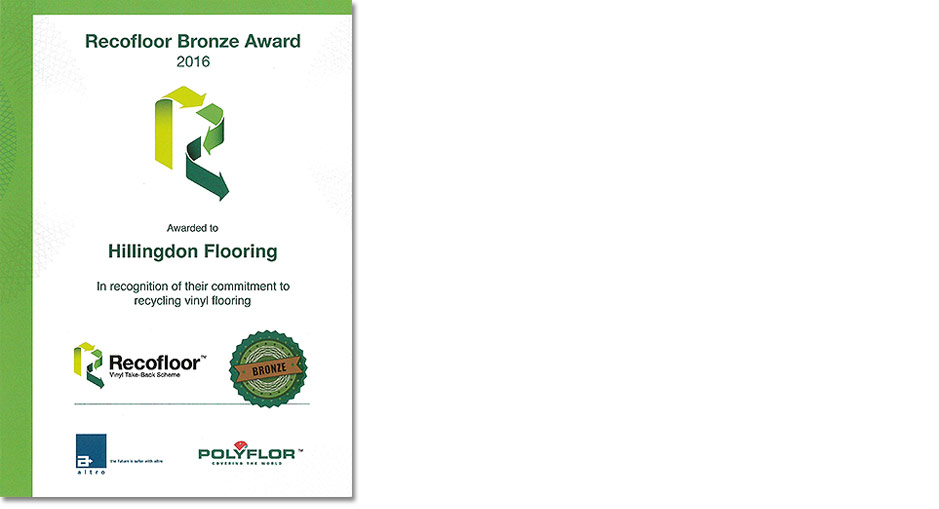 Hillingdon Flooring Company receive Bronze 2016 Recycling Award
With over 650 Recofloor participating flooring contractors now active in the UK and Ireland, Hillingdon Flooring Company are pleased to have received a Bronze Award at the recent 2016 Recofloor Awards Ceremony held at Old Trafford, Home of Manchester United.

This award is in recognition of the company's continuing commitment to recycling post contract vinyl flooring which once granulated re-enters the manufacturing cycle.

With over 6 tons of waste recycled so far this year Hillingdon Flooring are on target to reduce the overall company CO² output by 19 percent or the equivalent to one of our 7.5 ton trucks carbon neutral for twelve months.