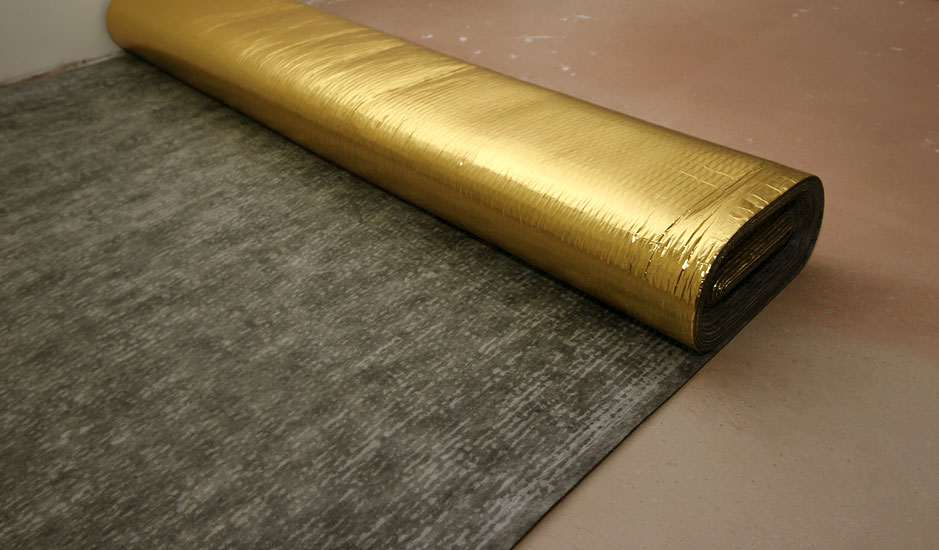 Don't underestimate the importance of underlay
The astonishing diversity of carpet which the teams at Hillingdon Flooring install every year never ceases to amaze us. The range varies from bespoke designs based on an Art Deco stained glass window at the Watford Colosseum, to luxurious premium twisted wool carpets at the prestigious Kew Bridge West apartments, and everything in between.
With the exception of some very specialised products, the majority of the carpets which we install are fitted with an underlay. It is the foundation layer that protects and supports, here's why it's so important;
Protection: In short it prolongs the life of your carpet: with inferior underlay (or no underlay at all) the carpet pile is essentially squashed against the sub-floor. Those table leg dents will be there to stay!
Noise reduction: Most underlays show noise reduction properties in terms of dB (decibels). The higher the number, the greater the noise reduction.
Heat preservation: to stop all that lovely warmth disappearing – literally – beneath your feet, it's important to choose an underlay with a reasonable tog rating.
Comfort: quality underlay feels softer, bouncier and more luxurious – especially with bare feet!
In the last twelve month period Hillingdon Flooring have purchased and fixed in excess of 56.000m² of underlay. To give some perspective on the amount of space this covers – it's enough to cover the pitch of Wembley Stadium more than 8 times over, or more likely, in excess of 1,000 average size new homes.